Residential Garage Door Services
Milwaukee, WI Residential Garage Door Services
Any homeowner understands that garage doors are an important part of your home. They provide safety from the harsh elements and security from outside trespassers. Here in Milwaukee, Wisconsin, we are all too familiar with the rapid weather changes or unexpected events that can cause damage or make your garage unenjoyable.
When you choose to install a new garage door, it will not only improve the look of your house but also add value to it. We at Able-Luebke Overhead Doors provide a wide range of residential garage door services that range from simple repairs to complex installations.
Whether you are looking to replace a damaged garage right away or thinking about a future installation project, we offer knowledgeable and professional garage door services at affordable rates. Our company has been serving the people of Milwaukee for more than 35 years with our expert technicians who are highly skilled in providing the solutions that best fit your needs.
We believe in quick and reliable service for our customers. We understand that problems can happen at any time, and that is why we provide a 24-hour emergency service to our customers. When you need a new garage door, don't panic. Just give us a call and we'll get to solving your problems asap.
Installation
Whether you need to have a brand new garage system installed or are looking to get replacements, we do all the heavy lifting so you don't have to worry.
All services include full preventative maintenance of the garage door and opener. Our comprehensive installation includes manually testing garage doors and motor testing garage doors to ensure that all problems are diagnosed and fixed. Each technician is trained to diagnose and inform the customer of any and all issues with the door and opener that will hinder the operation of the door in the near or far future. With a family-owned local business we pride ourselves on being as personable as possible and making the customer know we care about their door as if it were our own.
Our steel panel garage doors are the most common type of residential garage door, providing great value and quality. These doors have the option to be insulated and come in a variety of styles and colors. These doors also have two main styles: raised and recessed. These two styles refer to how the steel panel design is stamped into the panels.
If you're looking for a more simple and elegant feel for your home, a flat panel flush garage door may be perfect for you. These doors are clean looking, sleek and the ideal design choice for more modern homes. These doors can have a completely clean and smooth surface or be stamped with wood/other pattern or texture. Regardless of what you're looking for, we offer a number of major garage door brands, ensuring that whatever sort of style you are looking for we can provide you with.
Repairs 24-hour repair services
Garage door repair and maintenance is not only essential for preserving your property, it is crucial for your safety. A broken garage door can be dangerous, so it is important to act fast. Our trained service technicians follow up the same or the next business day.
Accidents happen when we least expect them to. That is why we provide responsive 24-hour emergency services. Our service repairs will help ensure that your garage door keeps running smoothly for years to come.
Common repairs we service:
Damaged/broken garage door tracks
Doors not opening/closing properly
Damaged springs or cables
Off-track rollers
Preventative Maintenance
Damaged Panels
Opener not functioning
New Installs
Have a concern you don't see listed? Reach out to us and we guarantee to assess and find a solution for you.
Garage openers
Garage door openers are just as important as the door itself. We provide, install, and fix garage door openers when you need replacing. The two major brands of openers we use are LiftMaster and Genie, which have been the most reliable products in our experience.
Products Offered for Residential Services
Lift Master: Garage Door Openers

Genie: Garage Door Openers

Overhead Door Manufacturers: Clopay, Safeway Doors, CHI Doors, Haas Doors, Overhead Doors

Docks Manufacturers: Serco, Poweramp, Kelley
Look no further than Able-Luebke Overhead Door in Milwaukee, Wisconsin for your overhead door replacement.
Residential Installation Gallery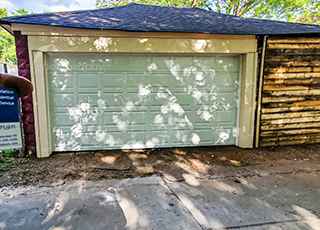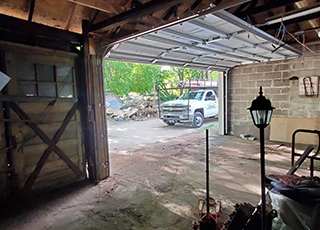 Quick and Reliable Services
We're open 24/7 because we understand your emergencies. Call us now!